Whole Gene Precision Preventive Medicine
2022-10-01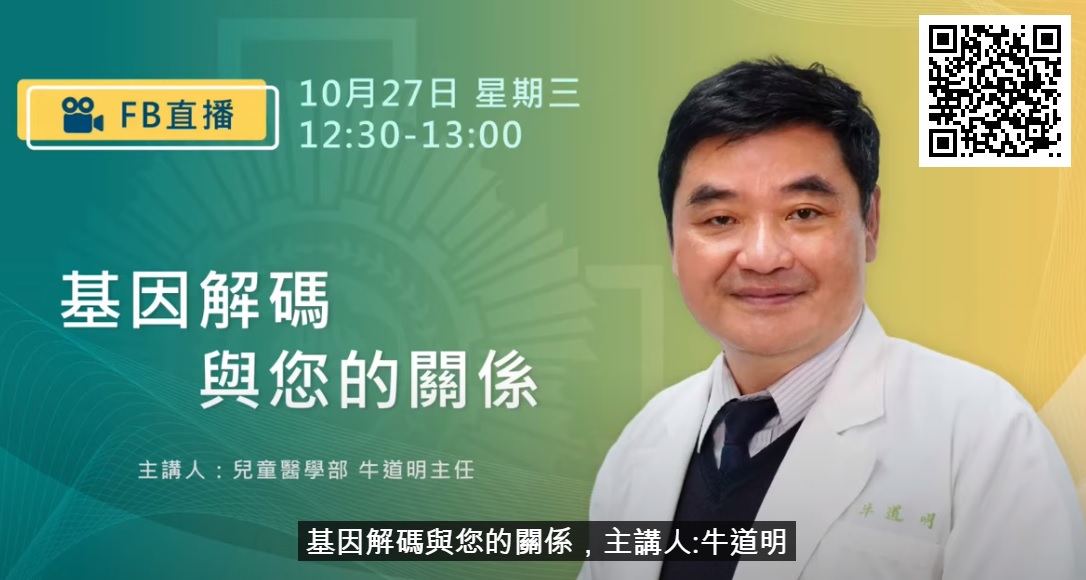 For disease prevention, now there are more reliable and effective practices - "whole gene precision preventive medicine". This is through whole gene testing, analyzing all genes at once, according to the characteristics of the whole gene, and the corresponding most suitable medical treatment, grasping the unique health characteristics and direction of the individual, identifying the diseases that are prone to suffer, planning tailor-made personalized health plans, adjusting acquired risk factors, to prevent diseases, or detect lesions early.

The so-called constitution, or diseases that predispose to it, are determined by genes. Now you can use whole gene testing, completely check all genes, understand your potential physique, plus analyze the risk factors in acquired living habits, adjust your special need to pay attention to living habits, reduce the chance of easy diseases, and make the effect of disease prevention more accurate and personalized. This set of advanced medical technology is "whole gene precision preventive medicine".

The goal of this set of medicine is to assist in the early detection and prevention of common modern diseases, including cancer, dementia, metabolic diseases or cardiovascular diseases... etc. The main causes of these diseases are inevitably related to genes, genes will determine metabolism, immunity and abnormal repair function of cells, coupled with environmental factors and acquired living habits, under the interaction, is the cause of these modern diseases.

The potential information that individuals are born with is recorded in the genome, and each person is prone to different diseases, which may be caused by a single gene abnormality or by the combination effect of many but many genes with less impact. At present, single-gene and multi-gene analysis can be performed simultaneously through the whole gene test at the medical center level, making disease prevention more accurate and effective!

What diseases does whole gene precision preventive medicine analyze and what information does it see?

First, a whole-gene-individual gene analysis is performed. Whole genetic testing, which will fully list all important and unique abnormal genetic variants in the individual. A typical example is the BRCA1 gene associated with breast cancer, which is shown to be closely related to the onset of cancer, and once this information is obtained, it is possible to know the characteristics of the genetic abnormality, the countermeasures that need to be taken, and even the most suitable medical treatment.

Next, a whole-gene-polygenic analysis is performed, and by calculating the binding effect of all relevant genes affecting the proportions, you can see what underlying disease tendencies you have. We have established a fairly complete polygenic disease analysis system and database, covering dozens of common disease risks, including common cancers, dementia, Parkinson's disease, diabetes, cardiovascular disease, immune diseases, mental diseases, or other physical characteristics.

In addition, professional geneticists explain item by item, including genetic abnormalities or high-risk diseases, in order to find out the acquired environment and living habits that they should especially avoid, so that the chance of possible diseases in the future can be minimized, and truly achieve accurate preventive medicine.

If you are interested in this issue, please call at the hotline: (02) 2875-7153 to inform Miss Wu for further arrangement of the personal whole gene screen.